TOP MALENA
Material
Um tube (by Maxyran e Magie)
Plugin AP [Innovation]
Plugin Flaming Pear
Plugin Penta
Uma mask border
1.- Abrir uma transparência 1000x500px;
2.- Preencher com gradiente linear A 0, R 1, cor clara no centro;
3.- Select all, modify contract 100, deletar;
4.- Select none, Plugin Toadies, What are you, default, 3 vezes;
5.- Image, resize 70%, all layers declicado;
6.- Plugin Flaming Pear, Flexify, veja print: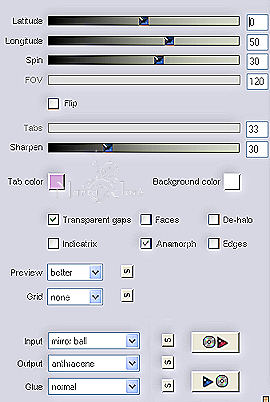 7.- User defined filter, Emboss 3;
8.- Drop Shadow, como gostar;
9.- Layers, duplicate, image mirror, layers megir visivel;
10.- Add new layer, arrange, send to bottom;
11.- Preencher esta layer com a mesma gradiente;
12.- Plugin Penta, Jeans Default;
13.- Nesta layer aplicar a mask border, duas vezes;
14.- Layers, merge group;
14.- Layers, add new layer, arrange, send to bottom;
15.- Preencher com uma cor sólida de acordo com o trabalho, mergir visivel;
16.- Ativar o tube, copiar e colar;
17.- Ajustar a imagem, unir as layers, assina e salvar em JPG.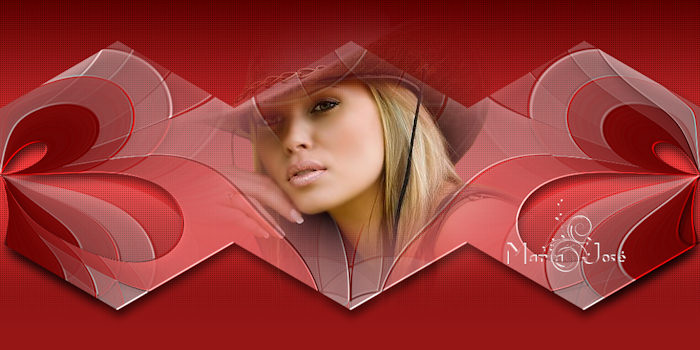 Este tutorial foi criado e publicado em 08 de abril de 2009 por Maria José Prado. É protegido por lei de Copyright e não poderá ser copiado, retirado de seu lugar, traduzido ou utilizado em listas de discussão sem o consentimento prévio e escrito de sua autora acima declinada.