TOP MUNIQUE
Material
Um tube para decorar
Plugin AP 13 [Distorts/Patterns] AQUI
Mask DW AQUI
Mask border AQUI

1.- Abrir uma transparência 1000x500px e preencher com uma gradiente, radial, 0, 2, 50, 100: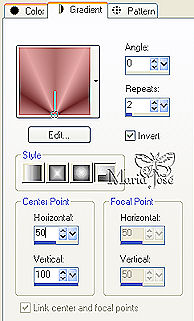 2.- Plugin AP13 [Distorts/Patterns], Distort - Streaks, veja o print:


3.- Add noise, 6 uniform, mono clicado e Emboss3;
4.- Aplicar mask border, layers merge group;
5.- Add new layer, arrange, send to bottom, preencher com cor sólida;
6.- Layers, mergir visível;
7.- Add new layer, preencher com a mesma gradiente;
8.- Aplicar Mask cd8dworisch011, layer merge group;
9.- Layers, duplicate, imagem resize 80% all layers desclicado;
10.- Image flip e arraste para a borda direita e próximo ao bottom;
11.- Ative a group raster 1, image mirror, arraste para a borda esquerda e próximo ao top;
12.- Tirar a visibilidade da layer merged e mergir visivel as layers da mask;
13.- Emboss3, Effects distortion, Polar coordinates, rectangular to polar, transparent;
14.- Ativar a layer back (a de baixo) e mudar a blend da layer mergida, para screen;
15.- Effects, Image effects, offset H -50, V 0, Custom, transparente clicados;
16.- Ativar o tube principal, copiar e colar;
17.- Ajustar a imagem, mergir as layers, assinar e salvar em JPG.
(Para mudar a cor do seu back, se não ficou do seu gosto, use o Virtual Photographer)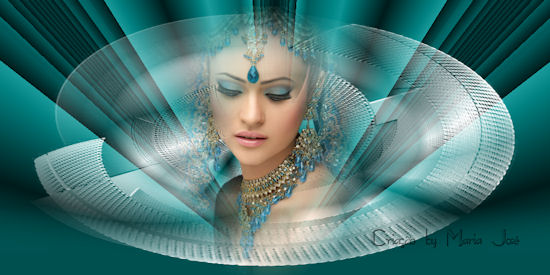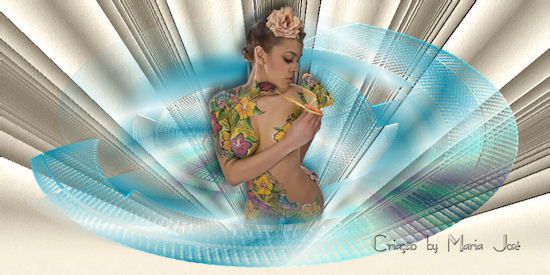 Este tutorial foi criado e publicado em 04 de março de 2009 por Maria José Prado. É protegido por lei de Copyright e não poderá ser copiado, retirado de seu lugar, traduzido ou utilizado em listas de discussão sem o consentimento prévio e escrito de sua autora acima declinada.